Catering Venues
The Grand Hall
A wide open space to be turned into any kind of party atmosphere you'd like to create, with a wood panelled corner bar, to accomodate your guests for any event.
The Lounge
Our below ground lounge is accessed by a large corner staircase leading through french doors to a cozy space with a long bar and plenty of HDTV screens, open weeknights to members and guests, special events, and available for private event reservation.
Father Tulley Room
Adjacent to our member lounge, this room can be reserved separately or as an extension to the lounge.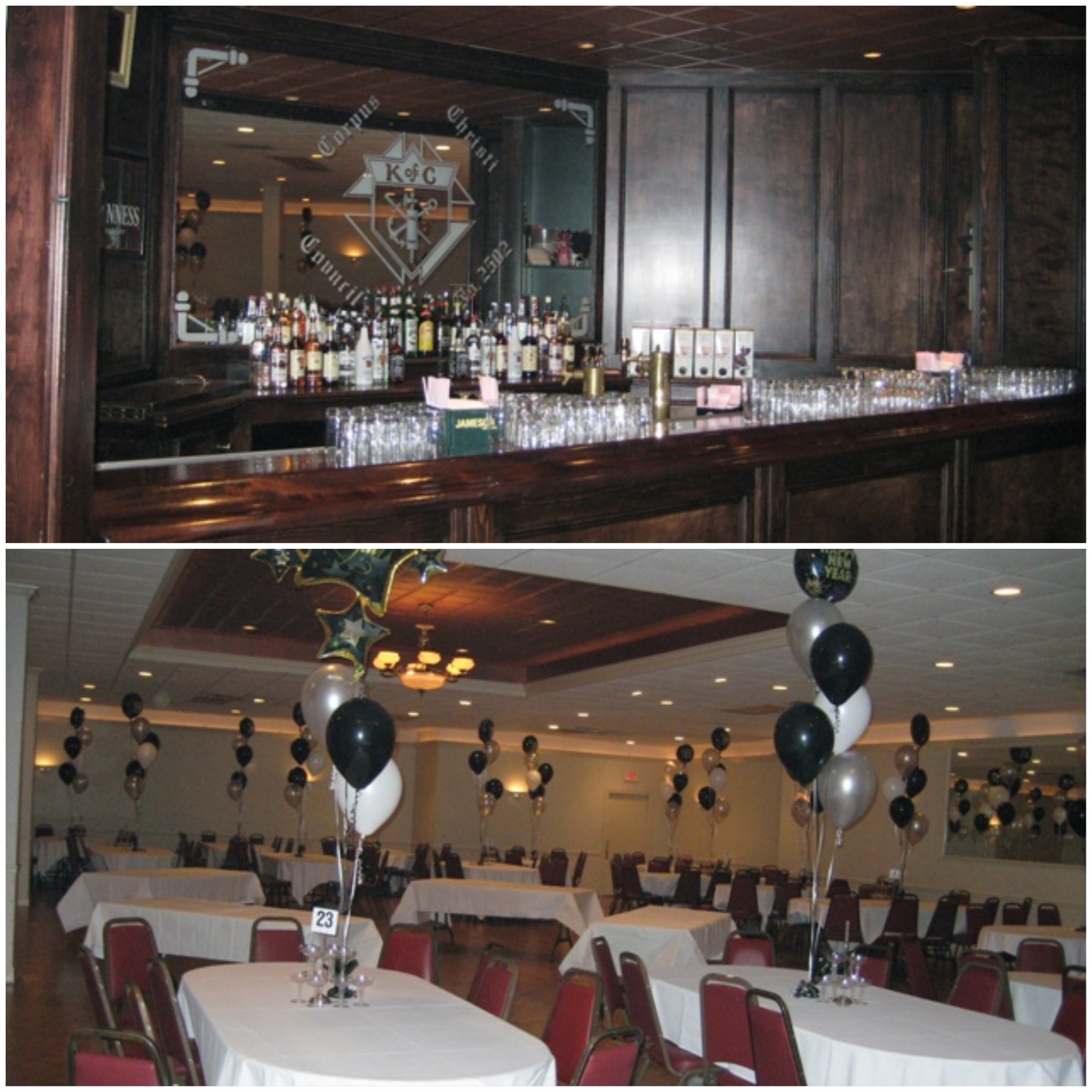 Directions
From Northern State Parkway:
East on Northern State Parkway to Exit 28 South (Willis Avenue).
Straight ahead to Jericho Turnpike.
Make a right on Jericho. Knights of Columbus on right side.
From Long Island Expressway:
East on LIE to Exit 37 South (Willis Avenue).
Straight to Jericho Turnpike.
Make a right on Jericho. Knights of Columbus on right side.
From Southern State Parkway:
Southern State Parkway to Meadowbrook Parkway North.
Take Meadowbrook to Exit 1 (Wesbury/Mineola).
Turn left onto Old Country Road.
Turn right onto Mineola Blvd. Turn right onto Jericho Turnpike. Knights of Columbus on the left side.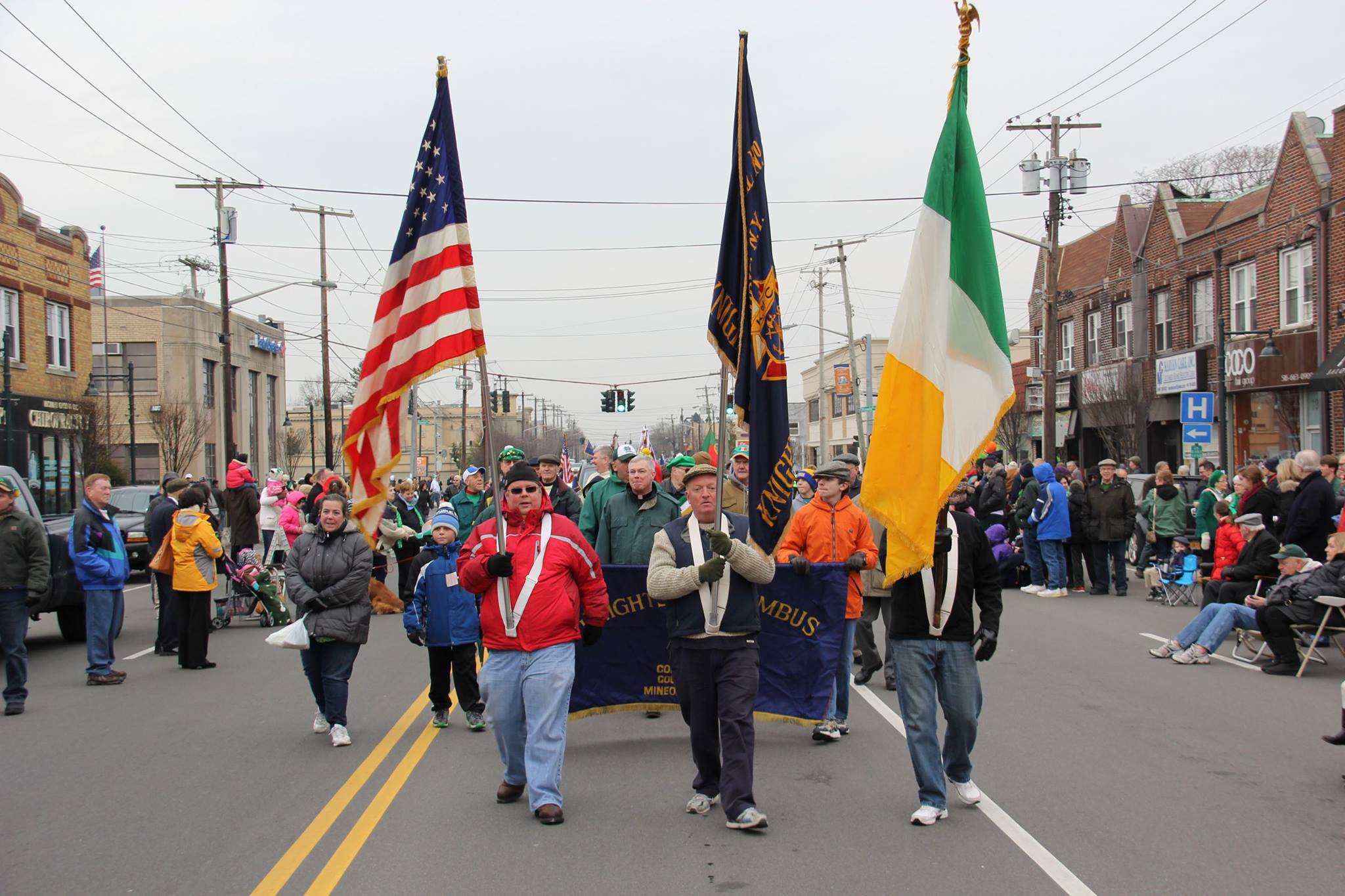 History of Corpus Christi Council 2502
Tradition since 1923
The original chapel of Corpus Christi Church was built in 1895, and the first church dedicated in 1906. In November of 1921 Corpus Christi pastor James Burke purchased the old Graves Estate on Searing Avenue. It opened as a school on September 11, 1922 and is still going strong.
In 1923 Father Edward A. McGowan was sent to assist Father Burke. Under Father McGowan's direction, Corpus Christi Council received its charter and Council number 2502 on November 11, 1923. There were 101 Charter members, led by Grand Knight John Shade.
The Council held its first meetings in the American Legion building in Mineola. In the late 1920's, the Council purchased a building located at the northwest corner of Willis and Jefferson. In 1940 the Council left this site and thereafter held its meetings in a store on Jericho Turnpike just east of Marcellus Road. In 1945 the Council moved to quarters at 146 Lincoln Avenue, west of Willis. The move to our present quarters occurred in the late 1960's when the Council purchased a building which was previously an A&P supermarket.
In 1945 the Council sponsored a lecture delivered by then Msgr. FJ Sheen at Chaminade High School's Athletic Field. Over 2000 people attended. The Monsignor's popularity raised to worldwide acclaim when he hosted a television program in the 1950s and was known then as Bishop Fulton J. Sheen.
In the late 1970's, under the direction of PGK Jerry Hughes, excavation was begun under the half of the building that rested on the ground. With the assistance of brother John Donahue, who placed all of the bricks, and many other brothers, the Father Tully room was dedicated in 1985.
--